Pakistan Day is here and different brands around the country are trying their best to attract customers with their sales and discount offers. Some brands are even offering a 23% off to others giving up to a 50% deduction. The brands have a cut-throat competition, however,  people are not happy with all these offers!
Customers Have Called Out Pakistani Brands On Being 'Insensitive' Due To The World-Wide Pandemic Caused By COVID-19.
Sapphire
There's no time to waste! Shop Sapphire Be Positive Sale is live now. Head to our website and avail up to 50% off.#sapphirepakistan #sapphire #bepositivesale #amazingdeals #discounts

Posted by Sapphire on Thursday, March 19, 2020
AlKaram Studio
Our Pakistan Day SALE is now LIVE!Get upto 50% off on your favourite items till 23rd March!Stay safe, and shop online now: bit.ly/3d7epW1#AlkaramStudio #AlkaramStudioSale #Sale #PakistanDay

Posted by alkaram studio on Thursday, March 19, 2020
 Elan
Elan has a 23% off on account of 23rd March, Pakistan Day.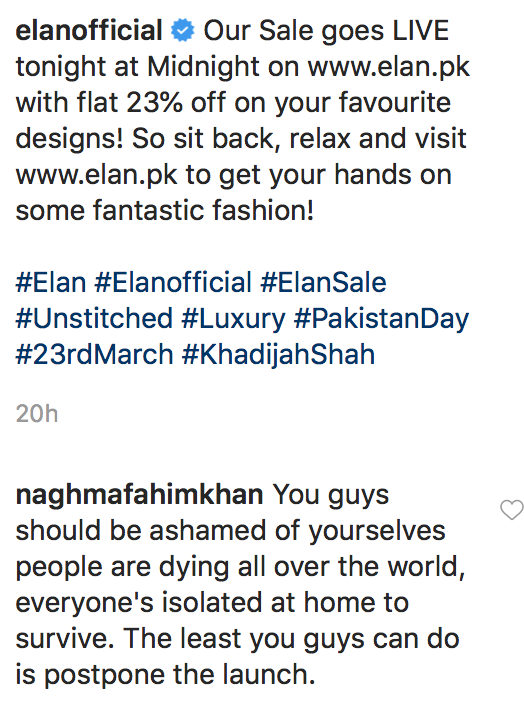 People of course have a lot to say: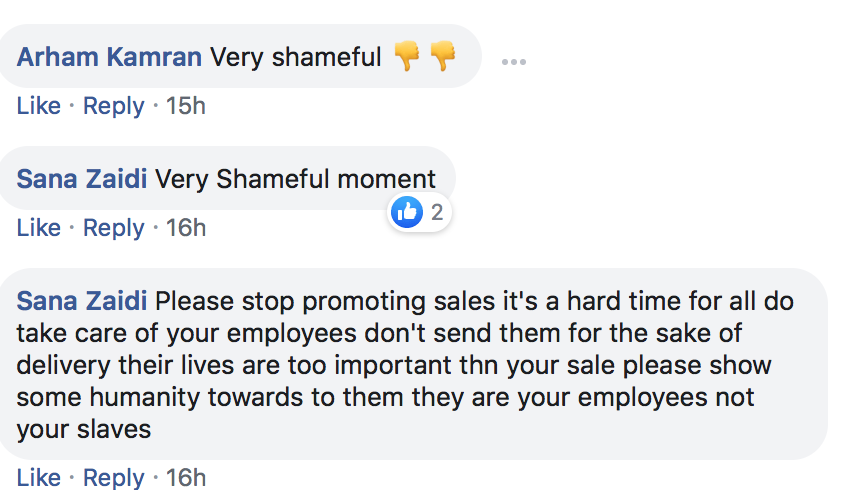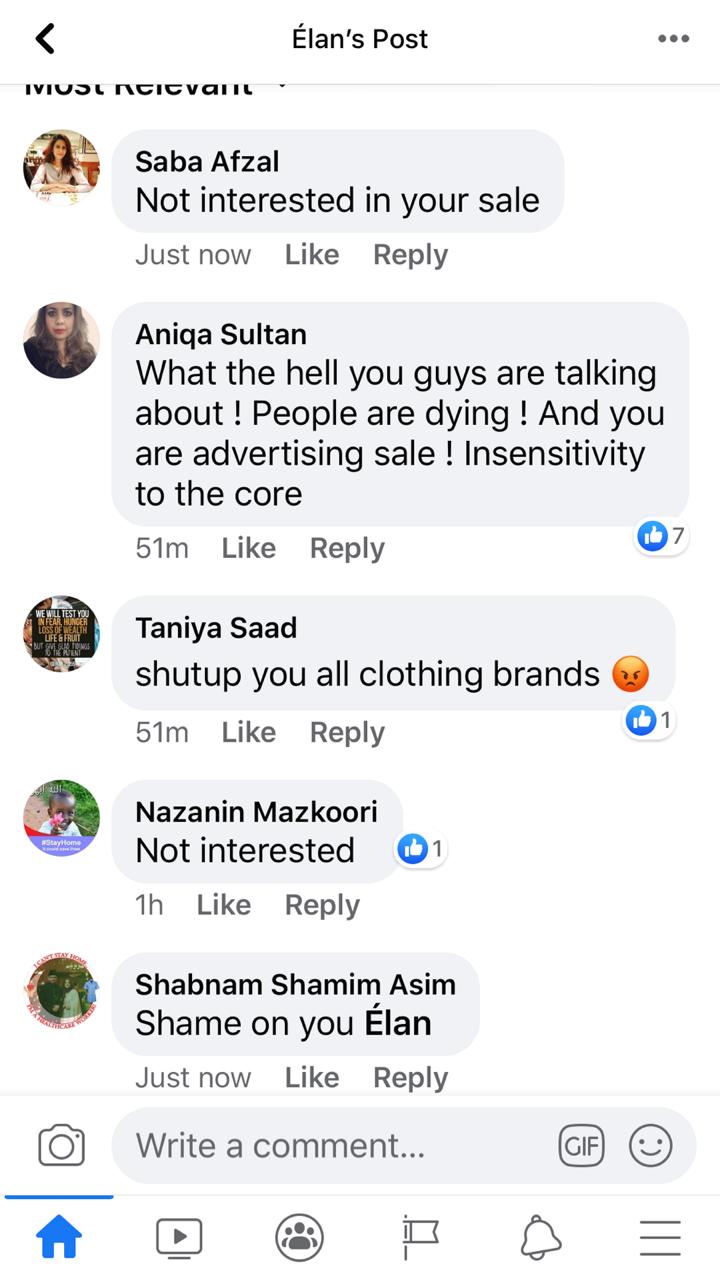 What do our readers have to say about this? Share your thoughts in the comments section below.